Italian football side Atalanta are eyeing a move for RB Leipzig attacker AdemolaLookman according to the latest media reports in Italy. It has been reported that Atalanta are considering a move for the Super Eagles of Nigeria player.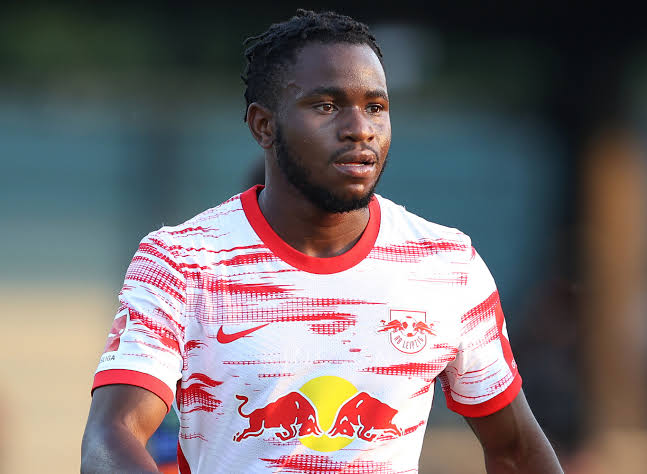 Lookman, 24, has been placed on the transfer list at German Bundesliga side RB Leipzig this summer. He's back at RB Leipzig after his loan spell at Leicester City in the Premier League. Lookman joined Premier League side Leicester City on loan from RB Leipzig at the start of last season.
He went on to score eight goals plus five assists in 41 games in all competitions for the Foxes who got to the UEFA Europa Conference League semifinals before they were eliminated by eventual winners AS Roma from Italian football.
Italian football side Atalanta have an interest in Lookman and manager GianPieroGasperini won't mind working with him if a deal can be agreed. Gasperini wants to strengthen his attack before the start of the new Italian football season. They have a few weeks before the league opener with Sampdoria on August 13.
The interest of Italian football side Atalanta in Lookman was confirmed by Italian media outlet La Gazzettadello Sport. He's said to be a strong option to strengthen their attack. Lookman is surplus to requirements at RB Leipzig and he's in the same situation as last summer before his loan move to Leicester City.
Lookman was in the Premier League with Everton on Merseyside when he moved to RB Leipzig. The Germans left the Toffees in a deal reported to be around €18m. He moved from Everton to RB Leipzig three years ago. Leipzig are ready to recoup the majority of the transfer fee paid for Lookman to let him leave the club on a permanent deal. Atalanta are looking to lower the €15m asking price slammed on Lookman by his club. He has two years left on his current deal with RB Leipzig.