Paris Saint-Germain right-back Dani Alves has reportedly hit back at Diego Forlan after he appeared to criticise the on-field dispute between Neymar and Edinson Cavani over a penalty kick.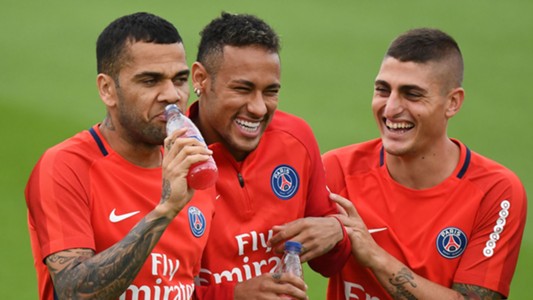 The pair landed in a disagreement over who should take the penalty in the 2-0 win over Lyon, which Cavani eventually missed.
Following the game, Forlan came in the defence of his Uruguayan compatriot Cavani, who seemed to have been put at fault for the incident, he told Radio Sport 890: "What doesn't make any sense is what Alves does, he doesn't give the ball to Cavani and then gives it to Neymar as if he were his b----.Cavani deserves respect. He has been scoring goals for years, taking penalties. There has to be respect. Neymar would not have done that with [Lionel] Messi. He didn't want Cavani to take the penalty. He was like a little boy annoying him."