Edison Cavani has been named the Player of the Year in the Ligue 1 following an impressive run.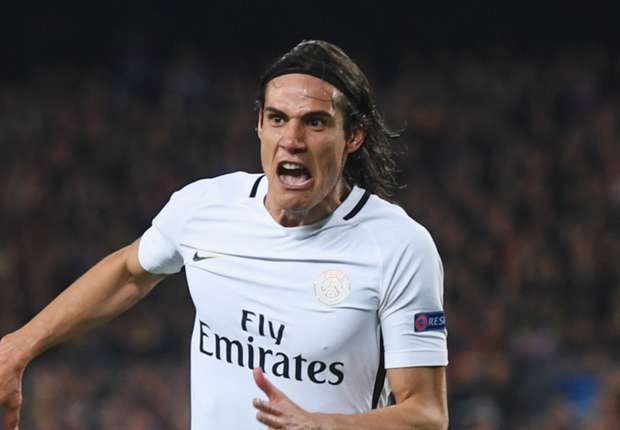 The National Union of Professional Football Players (UNFP) gave the star player the award. Monaco star KylianMbappe was awarded the best young player of the season for his exploits all year round.
The 30-year old Uruguayan Cavani scored 35 goals in the league whilst in action for French giant Paris St Germain. This would be the first time he would win the award. His 35 goal haul is at least nine more than his closest rival on the scorers' sheet Alexandre Lacazette.
In the last four years, Zlatan Ibrahimovic had picked up the award but his exit to Manchester United seemed to pave the way for Cavani. Other winners of the award include Eden Hazard, Lacazette, KarimBenzema and Didier Drogba.

Mbappecould not help his side to the Champions League final despite his brilliant run. The team is still leading the race to break PSG's dominance of the Ligue 1 title. He was clearly the favourite for the award in his breakthrough campaign that has made top sides like Chelsea, Man City and Man United, Juventus and Real Madrid chase him.
The teenage wonder scored 14 goals in 27 league games which could be more helpful for Monaco if they get the title for the first time in 17 years.
Monaco coach Leonardo Jardim was awarded the Ligue 1 Coach of the Year while DanijelSubasic picked up the best Gloves award. In the international scene, N'GoloKante was named the French Player of the Year for his achievements in England with Chelsea. Chelsea won the Premier League with Kante's help after he did same for Leicester City last year.