Uruguay international Edinson Cavani has stressed that his teammates are not looking towards facing Portugal or Spain with their final group game against Russia yet to be played. The South American nation have picked up close 1-0 wins over Egypt and Saudi Arabia in their last two matches and they now have the opportunity to secure the top spot with a victory over the hosts.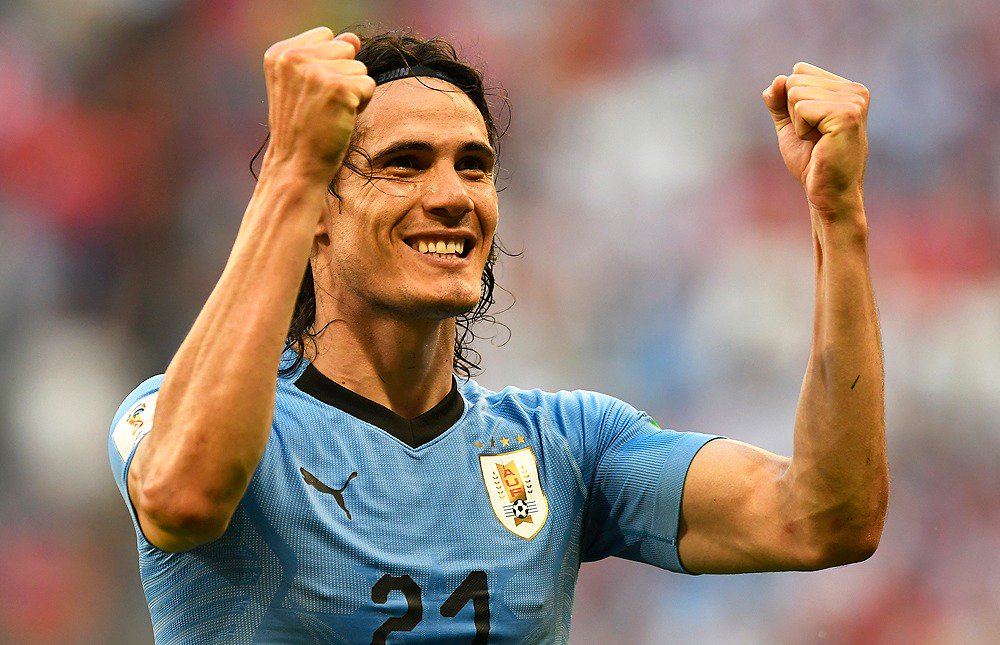 Speaking prior to the game, Cavani refused to look far into the future and he is looking forward to facing Russia in the final group stage match, he said: "None of that, we focus on the match tomorrow first and foremost and that is the path we will take and we'll think about other aspects afterwards.
"The most important thing is to win the match tomorrow, possibly end up first in the group and see what happens in other matches but first we need to focus on ourselves, we're a tightly-knit group.Then we'll have to face the match that will be set up in the round of 16, with the same seriousness and dedication and focus that we go into every match."
Uruguay are currently on six points after the first two games but they now require to compulsorily win over the hosts to claim the top spot. As such, Oscar Tabarez is expected to name a strong side for the game but he is due to be without the services of Jose Gimenez who suffered a thigh injury in the match against Saudi.
Meanwhile, both Spain and Portugal are not yet assured of their spots in the round of 16 and there is the possibility of one of them missing out during the final group stage game. Iran are presently one point behind the pair and they could yet progress to the knockouts at the expense of one of the nations.