Liverpool manager Jurgen Klopp has heaped praise on Napoli after the Serie A side outclassed them in their Champions League opener. The Reds have been pitted against the Naples outfit in the Champions League group stage for the second season on the bounce but they could not start their European campaign on a winning note as they suffered a 2-0 defeat on the road.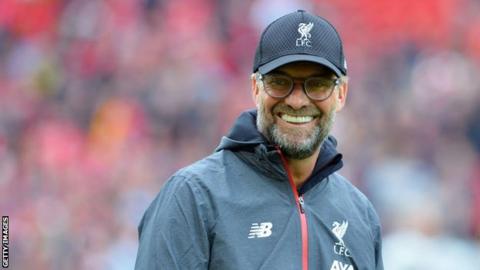 Speaking after the game, Klopp said that the Reds played a good game on the night but they were outsmarted by a 'difficult' opponent, who were in control of the encounter, he told: "We played a good, mature match against a difficult opponent. It is not possible to dominate a match against Napoli. They are a great team, with good players behind and in the midfield as well. It is not an easy team to deal with and certainly it is not a team against whom you expect to score two or three goals."
Napoli and Liverpool could not find the net for 80 minutes of the game and it appeared that they could settle for a share of the spoils. However, the hosts showed the eagerness to grab the win thereafter and goals from Dries Mertens and Fernando Llorente sealed the three points. Napoli's immediate focus will shift to the Serie A, where they are scheduled to face newly-promoted Lecce on the road.
Carlo Ancelotti's men are already three points behind Inter Milan at the top of the table after suffering a defeat to Juventus during the second gameweek of the campaign. Elsewhere, Jurgen Klopp's side are comfortably placed at the top of the Premier League and they already have a five-point advantage over holders Manchester City.
Still, they can't afford any complacency and the weekend presents them with a testing challenge against Chelsea away from home. The Reds faced their toughest game of the current season against the Blues in the European Super Cup last month. The Merseyside outfit were outplayed during the backend of the game but managed to win the trophy through a penalty shoot-out after a 2-2 draw.