The 2020/21 Serie A has commenced, with Juventus looking to win their 10th Scudetto in a row. There are some brilliant strikers in the league who will get all the attention, but we have to remember that keepers play a huge role when it comes to helping their team challenge for silverware.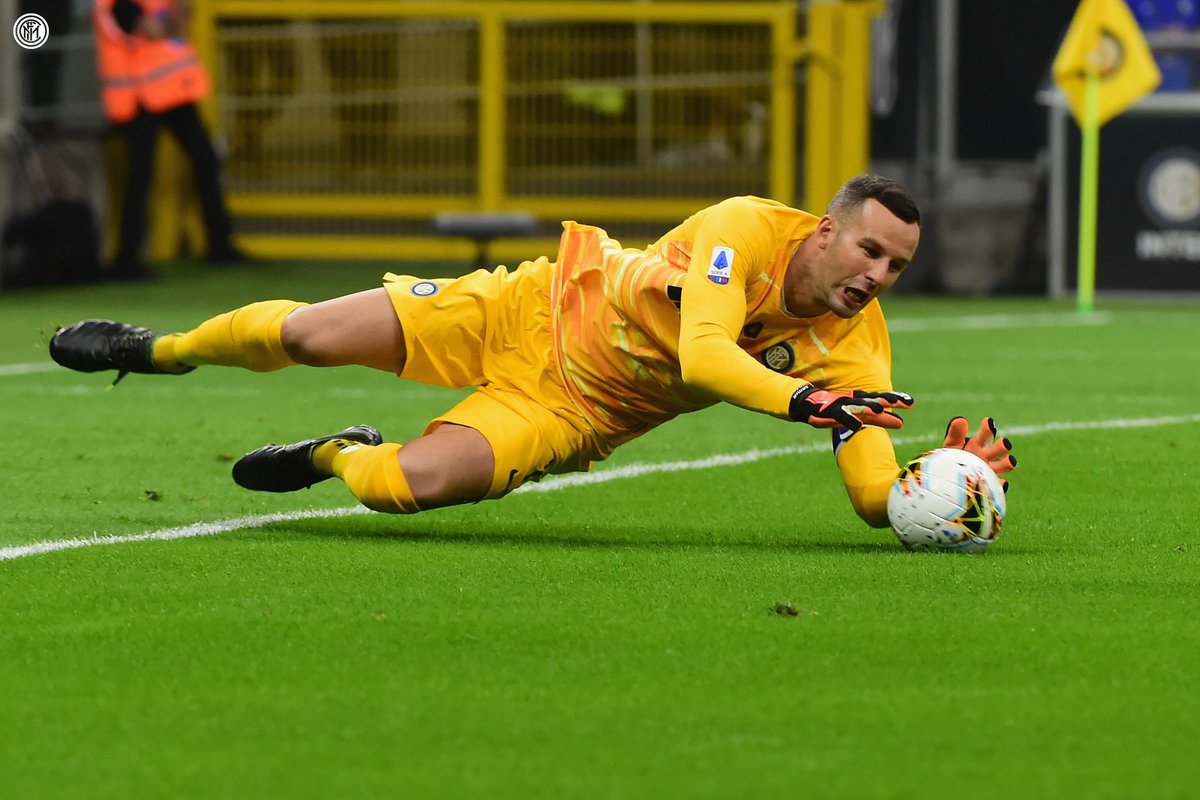 You can have the best strikers in the world, but your keeper is no good, then you will not be winning many trophies. In this article we take a look at who we think will be competing for the Golden Glove this season.
Samir Handanovic
The 36-year-old Slovenian goalkeeper has been one of the strong points for Inter over the last few seasons. Regardless of the occasional blunder, Handanovic kept an impressive 13 clean sheets last season, helping Inter fight their way as close to the league title as possible. With the likes of Godin, De Vrij and the emerging Bastoni, what seemed to be a shaky defense to begin with turned into one of the strongest defenses in the Serie A. However, with Godin's move to Cagliari, can Handanovic lead his defensive squad towards another impressive number of clean sheets? Only time will tell. It definitely helps to have such a powerful midfield and attacking force to keep the opponents as far away from their goal as possible.
Wojciech Szczesny
It is tough to argue against this pick. Juventus have won the league nine seasons in a row, and this is not solely attributed to their insane attacking force. Their defensive ability has been equally impressive with Chiellini and Bonucci barring the road towards their final line of defense: Szczesny. And what a line of defense that is! With an impressive 11 clean sheets out of just 29 appearances, Szczesny is probably playing as well as he has ever done throughout his career. Solid and quick in moving his defensive teammates around, Juventus are extremely difficult to score against and many highly praised strikers will fail to get one past Szczesny this season. That is, if they can get past Juventus' halfway line.
The bookmakers have Szczesny as the Golden Glove winner, and this is not surprising when you consider the defensive line that he has in front of him. If you are Irish and love your Serie A and are thinking about placing a bet on the keeper you think will win the Golden Glove, then we recommend that you head on over to https://www.betinireland.ie/. They have a team of experts who have picked out all of the best bookies for Irish punters such as William Hill, Bet Victor, or Sky Bet. If you take their advice on board, you will have a very good sports betting experience.
Gianluigi Donnarumma
With an impressive three clean sheets in his first three matches of this 2020/21 Serie A season, Donnarumma is bound to be one of the main protagonists in the chase for the Golden Glove. He is considered by many to be one of the best goalkeepers in the world and there are many in Italy who claim that he is 'the new Buffon', which is high praise indeed. Donnarumma has broken record after record, and he is still only 21. With thirteen clean sheets to his name throughout the 2019/20 season, and a still ongoing impressive unbeaten run by Milan, it is tough to see another keeper in the Serie A who could currently challenge this goalkeeper in terms of clean sheets. If central defenders Romagnoli and Kjaer can hold out during the season, Donnarumma will be a great force to be reckoned with and will certainly be one of the contenders for the Golden Glove.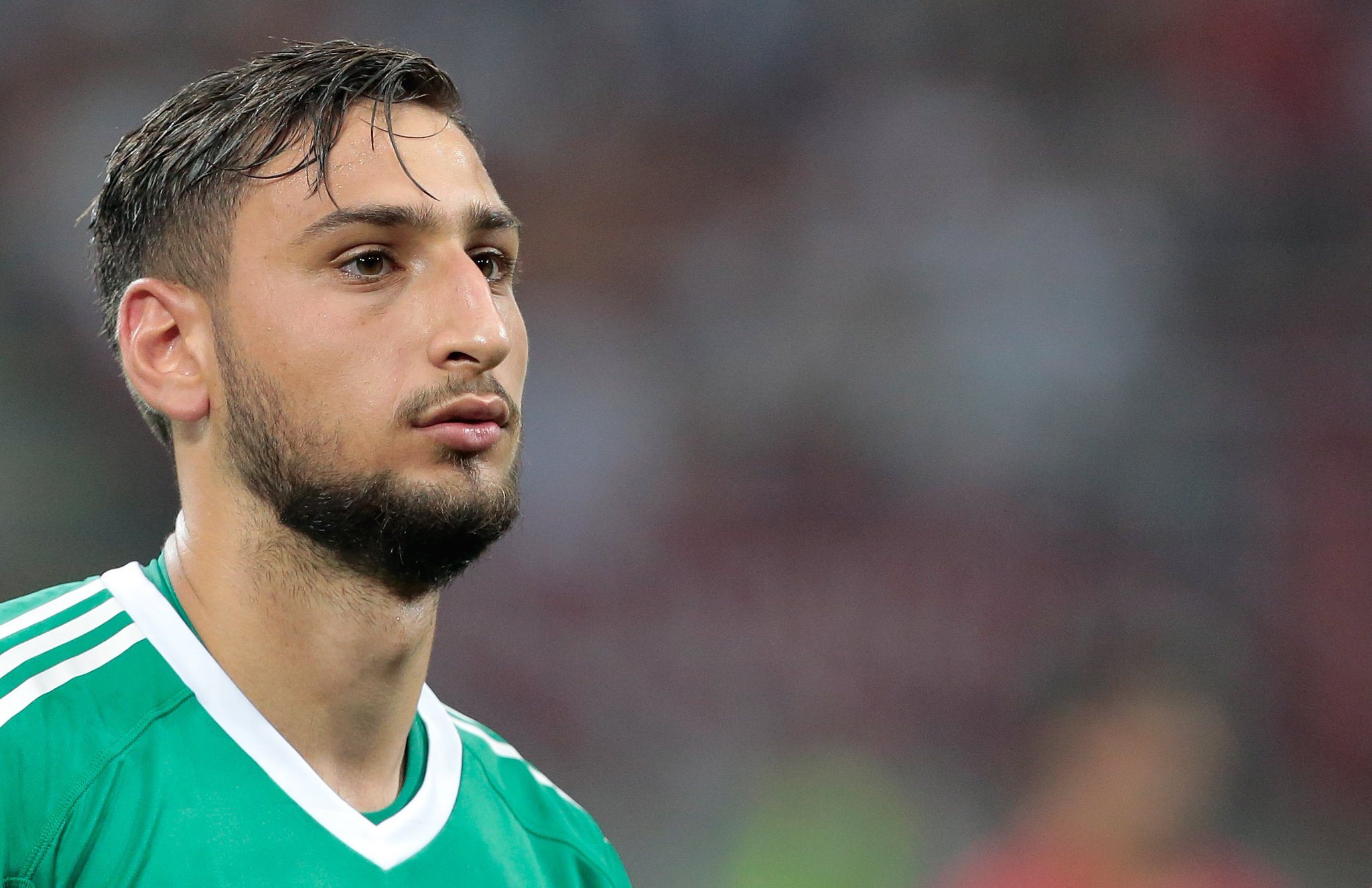 Alex Meret
Although potentially switching regularly with his teammate Ospina, this 23-year old is not to be underestimated. He is considered to be one Donnarumma's for the number 1 spot in the Italian national team. He already has a clean sheet to his name this season, so it is not surprising to see Meret's name in this list of potential Serie A Golden Glove winners. With the stellar defense of Koulibaly and Manolas, Napoli can keep even the best strikers at bay. With Napoli also challenging the likes of Milan and Roma for a Champions League spot this year, Meret, together with his teammates, must strive to keep as many clean sheets as they can manage.
Bartłomiej Drągowski
Drągowski is not a keeper that many would put down as a potential for the Golden Glove, but those who watched him play on loan for Empoli for the second-half of last season will have seen just how much quality he has. Empoli fans will remember his performance in the match against Atalanta on the 15th April as he made a record 18 saves to earn his team a point. He is now back at Fiorentina and they mean business this season, and with Drągowski in goal and the likes of Pezzella and Milenkovic in defence, there is no reason why they cannot keep plenty of clean sheets this campaign. If he goes on to have a fine season, then he could even become Poland's number one, displacing Szczeny.
Thomas Strakosha
We do not think that there are many out there who would disagree with us when we say that Strakosha is one of the best keepers in the Serie A. The Albanian international has proven himself in the Serie A, and he has some very capable defenders in front of him in the shape of Acerbi and Radu. Throughout the whole of last season, the only team that conceded fewer goals than Lazio were Inter Milan, and the former had a terrible post-Covid campaign. Now, the fixture list back to normal, there is no reason why they cannot go on to become the tightest defence in the league and be in and around the Top 4 come the end of the season.